Sandy Springs Education Force March Event
STEM@GTRI is proud to partner with local organizations focused on education and the future of Georgia. 
For this year's event, we'll be partnering with SSEF as part of a day-long STEM learning experience for students. 
Introductory Video

Student Resources
​​​​​​

GTRI STEM Road Kits
STEM@GTRI maintains a library of portable science demonstrations that offer fun, dynamic, and interactive examples of STEM concepts for both formal and informal learning activities.
The kits are explained using a combination of in-person and written instruction, and most contain more than one activity for each topic. These topics range from physics to the electromagnetic spectrum and some examples include a Van de Graaff generator, vacuum chambers, an acoustics kit, microscopes, and a solar telescope.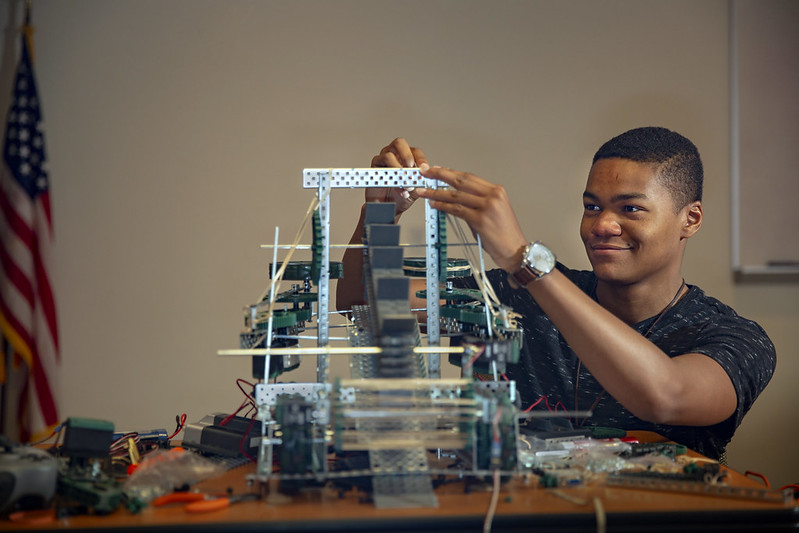 Want to bring a road kit to your school or STEM fair? To learn more, contact Jack Wood.
 
GTRI Laser Project
The GTRI Laser Project began in 2010 in response to the global celebration called LaserFest that drew attention to the 50th anniversary of the laser. The Laser Project (known at the time as the Laserfest exhibits) debuted in January 2010 during the annual meeting of the American Meteorological Society at the Georgia World Congress Center.
The GTRI Laser Project brings a series of portable, museum-quality science exhibits featuring colorful displays of lasers and laser technologies to schools and STEM events in  Georgia. These demonstrations illustrate a variety of topics about lasers and the science of optics, as well as highlight the modern applications of lasers such as telecommunications, entertainment, and data storage. Each exhibit features videos and age-appropriate graphics to explain the underlying science concepts.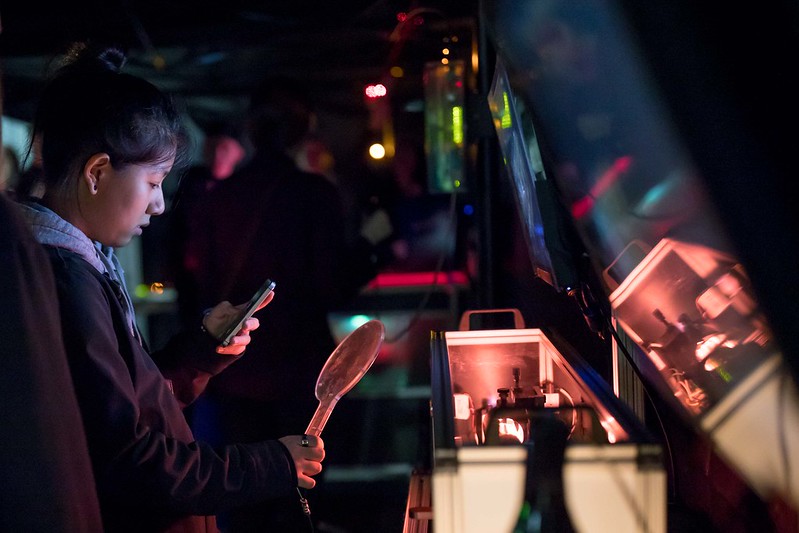 To inquire about having the Laser Project come to your STEM event, contact Jack Wood.