​​​​​​

History and Background of STEM@GTRI
E-rate - or, more precisely, Schools and Libraries Division (SLD) of the Universal Service Administrative Company (USAC) - provides discounts to assist schools, school systems, and libraries in the United States to obtain affordable telecommunications and Internet access. 
Since the inception of E-rate in 1997, the Georgia DOE (GaDOE) has filed for and received E-rate discounts to build the Statewide K-12 Network. As the Internet service was deployed, many areas in Georgia were not prepared to utilize this technology and lacked knowledge of the best, most cost-efficient technology that would connect the Internet to the multiple schools in a given system. They were also unsure of how to deploy it within the classroom, and the educational computer programs were lacking.
GTRI recognized these issues and established the concept of bringing Georgia Tech expertise and technology to Georgia K-12 classrooms to help solve these challenges. Initially funded by an internal Learning Technologies grant, GTRI then partnered with Morris Brown Research Institute, the University of Georgia, and Edulink (a small business) and received a $2 million grant from the AT&T Foundation. The grant funded the Foundations for the Future program, with a goal to support the deployment and use of the Internet for education.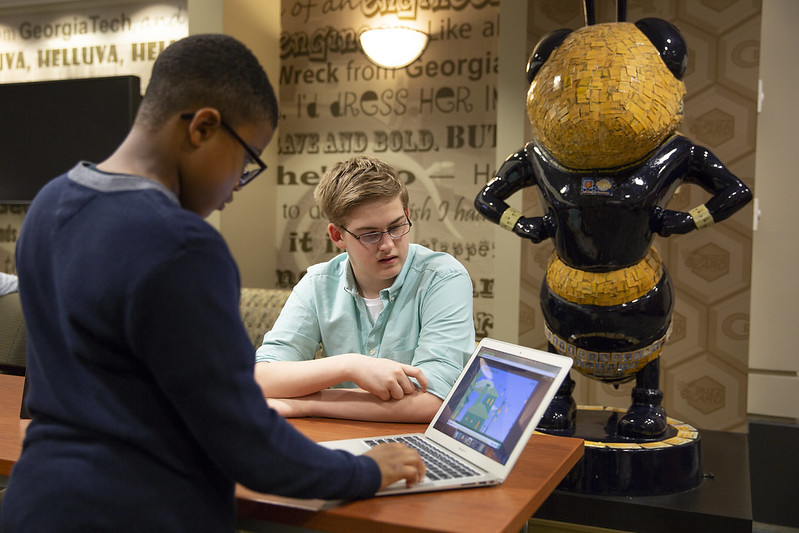 The initial deployments included the novel use of a wireless network deployment in Jasper County Georgia – soon to be called WiFi – interconnecting all of the schools in the county with a low-cost network, and possibly the first wide-area WiFi school deployment in the country. F3 quickly established programs with counties and districts including Randolph, Clay, Quitman, and Stewart and schools within Atlanta Public Schools. The initial success led to sustaining funding from the state to support F3 in designing effective, low-cost network access, technology usage, and unique learning opportunities.
By the year 2000, F3 had impacted approximately 90 counties around Georgia and F3's outreach activities began to diversify into other K12 STEM programs and partnerships. This included a National Science Foundation program for evaluating low-cost, two-way internet service delivery to rural areas of the State, assessments for the Appalachian Regional Commission of telecommunications readiness in the Northwest Georgia area,  growing outreach events targeted to K12 students as well as professional development offerings for teachers.
In 2014, the name Foundations for the Future (F3) was changed to STEM@GTRI to more accurately reflect the broad array of K12 STEM programs across GTRI.
 
People
Director, STEM@GTRI – Leigh McCook
Internships – Dr. Erick Maxwell and Therese Boston
Explorers' Guild – Therese Boston
Outreach, Laserfest, and Road Kits – Jack Wood 
Direct-to-Discovery – Tyler Kinner
Partnerships – Heidi Turcotte (CEISMC)
Project ENGAGES – Ilan Stern and Kevin Caravati
Administrative Coordinator – Andrea Green
 
Research
eSports
Esports is a cultural phenomenon. The eSports industry in Georgia is strong and growing. While more high schools are adding eSports teams and participating in eSports competitions, we ae partnering with industry and academic to explor e how this can impact STEM learning in the classroom. STEM@GTRI and Georgia Tech's Institute for People and Technology are transferring eSports to practical classroom learning - the focus of the "Getting Good: Using eSports to inspire students in developing STEM skills" seed grant. The grant will provide teachers and students with a platform to communicate their understandings about eSports.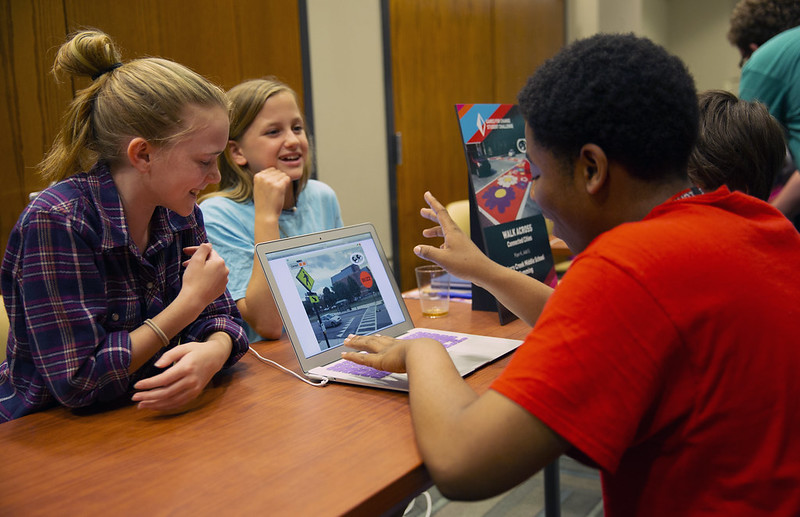 Two workshops are planned for teachers and students to learn more about the background of eSports and learn about careers embedded within the eSports arena. Teachers will be encouraged to implement standards-based learning activities centered on eSports from activities they receive during the sessions.