Celebrating Inclusive Excellence: Annie Jones-Wyatt Builds Community and Trust at GTRI
When Annie Jones-Wyatt graduated from Rice University in 2008, the economy was at a low point. While she could have gotten a job with her mechanical engineering degree in the oil or gas industry, she wasn't passionate about those areas. Instead, she found a graduate program at the Georgia Institute of Technology (Georgia Tech). Two degrees and over eight years working for GTRI later, Annie is still a vital and impactful member of the Georgia Tech community.
It wasn't just circumstance that brought Annie to GTRI. During her undergrad, she remembers learning about a little bit about everything related to mechanical engineering, but never getting to dive further into the material. Pursuing higher education provided Annie with the opportunity to refine her interest and plunge into a deep well of knowledge.
Through internships and schooling, her system engineering skills flourished and GTRI opened up as a potential employer.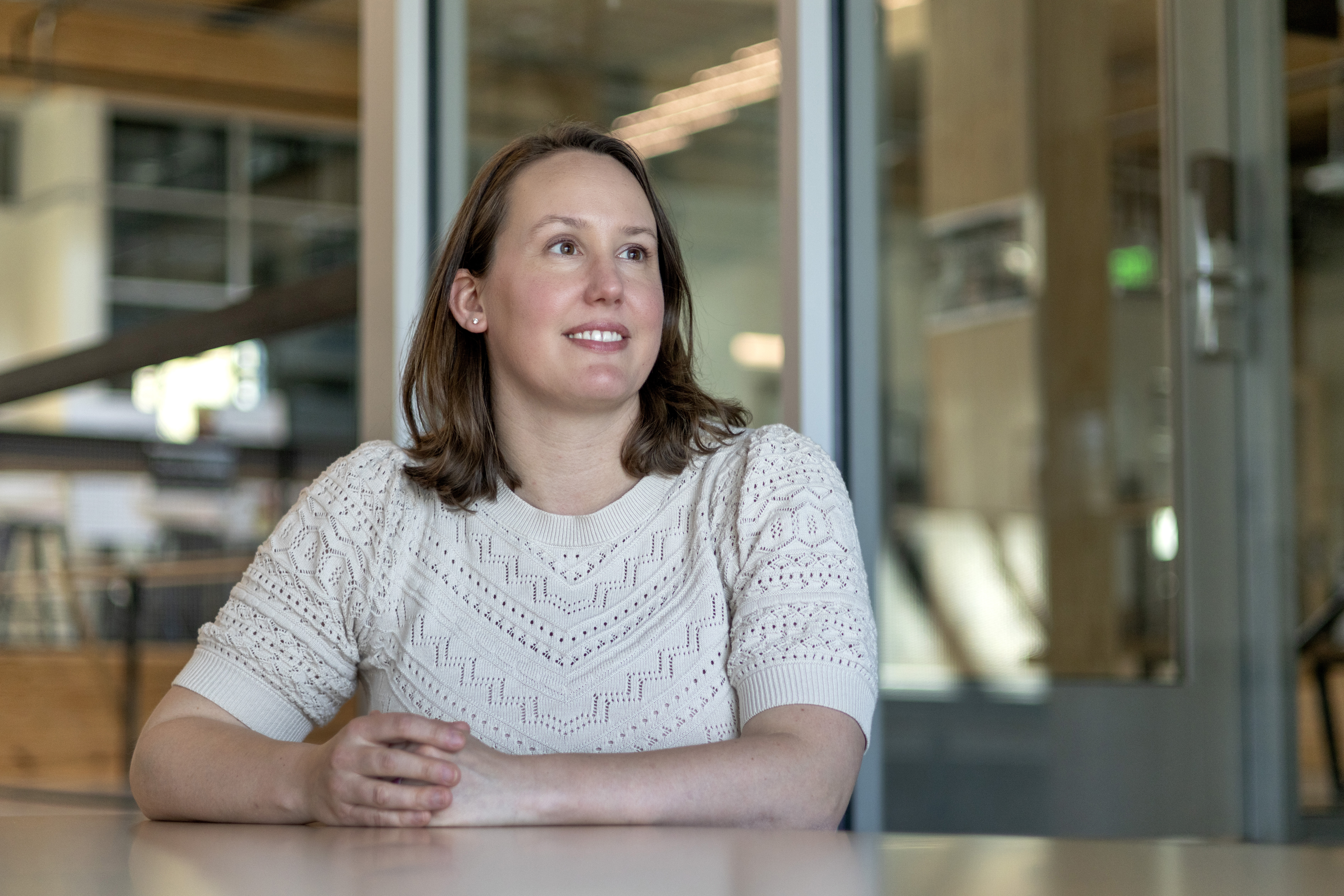 Trusted Advis

or to the Government
While it was circumstance that brought Annie to the Georgia Tech community, she now has a slew of reasons to stay.
"I like being a trusted advisor to the government," said Annie.
As a Model Based Systems Engineer, Annie is presented with complex and nuanced questions from government sponsors. Thanks to her expertise, and the expansive skillsets present at GTRI, our organization is able to present actionable solutions to these complex questions.
Another way Annie has found to stay connected to the government and our sponsors is by joining professional societies. She's an active member of the Military Operations Research Society (MORS). Each year, MORS hosts a symposium, attended by industry, academia, and government
"What is presented there aligns really well with what GTRI does in methodologies and operations," explained Annie.
Annie has previously presented at the conference. Additionally, small group meetings provide the chance to connect with MORS members who are impacted by the work she does at GTRI.
Academic Curiosity and Mentorships
Annie has also chosen root her carrier at GTRI because of the environment that rewards academic curiosity.
"We do really interesting work," said Annie. "I like that it is built in and expected that you are going to learn new things working here."
As a university affiliated research center (UARC), GTRI has many opportunities to connect with campus and engage with students. Annie has worked with three graduate research assistants (GRAs) from 2016 to present. While she has over a decade of work experience, Annie clearly remembers what it was like to be a student and an intern. She remembers the hesitation to reach out to researchers for fear of bothering them or wasting their time. Annie cultivates a culture where asking questing and sharing information is normalized and encouraged.
"I'm trying to create an environment where students can come to me and learn," Annie commented. "I want to help them succeed where I failed."
In addition to directing students, Annie also works with junior researchers to help guide them early in their career. In 2022, Annie signed up to be a mentor with GTRI's CareerLink program, which facilitates purposeful learning, career development, and networking throughout GTRI by intentionally pairing employees based on a specific set of criteria established by their professional development needs.
Annie is mentoring a Research Engineer I who recently transition from a student worker to a full time GTRI employee. When talking to Annie, the program's fall cohort had just begun, but Annie explained it already had caused her some introspection. Her mentee wanted to develop a five-year plan, and that motived Annie to take a close look at her professional development goal.
Annie has also had influential mentors through her education and career.
"I've had many mentors who have served different purposed over my life," said Annie.
One of those influence people was Lynn Fountain. Lynn's GTRI career spanned three decades, culminating in her position as division chief of the Signals and System Division for the Georgia Tech Research Institute's Advanced Concepts Laboratory (ACL). For many years, Annie worked with Lynn, gaining great insight about being a woman in leadership.
"She taught me about knowing your strengths and how to work with them," Annie reflected. "She showed me how to take credit for the work I did."
Organization Community Building Events
At GTRI, we celebrate collaboration and we nurture the well-being of our community; those are two values outlined in our strategic plan. Annie has done a great job exemplifying these values as a member of HER@GTRI, the employee resource group (ERG) that provides an inclusive space for women to connect and grow at GTRI.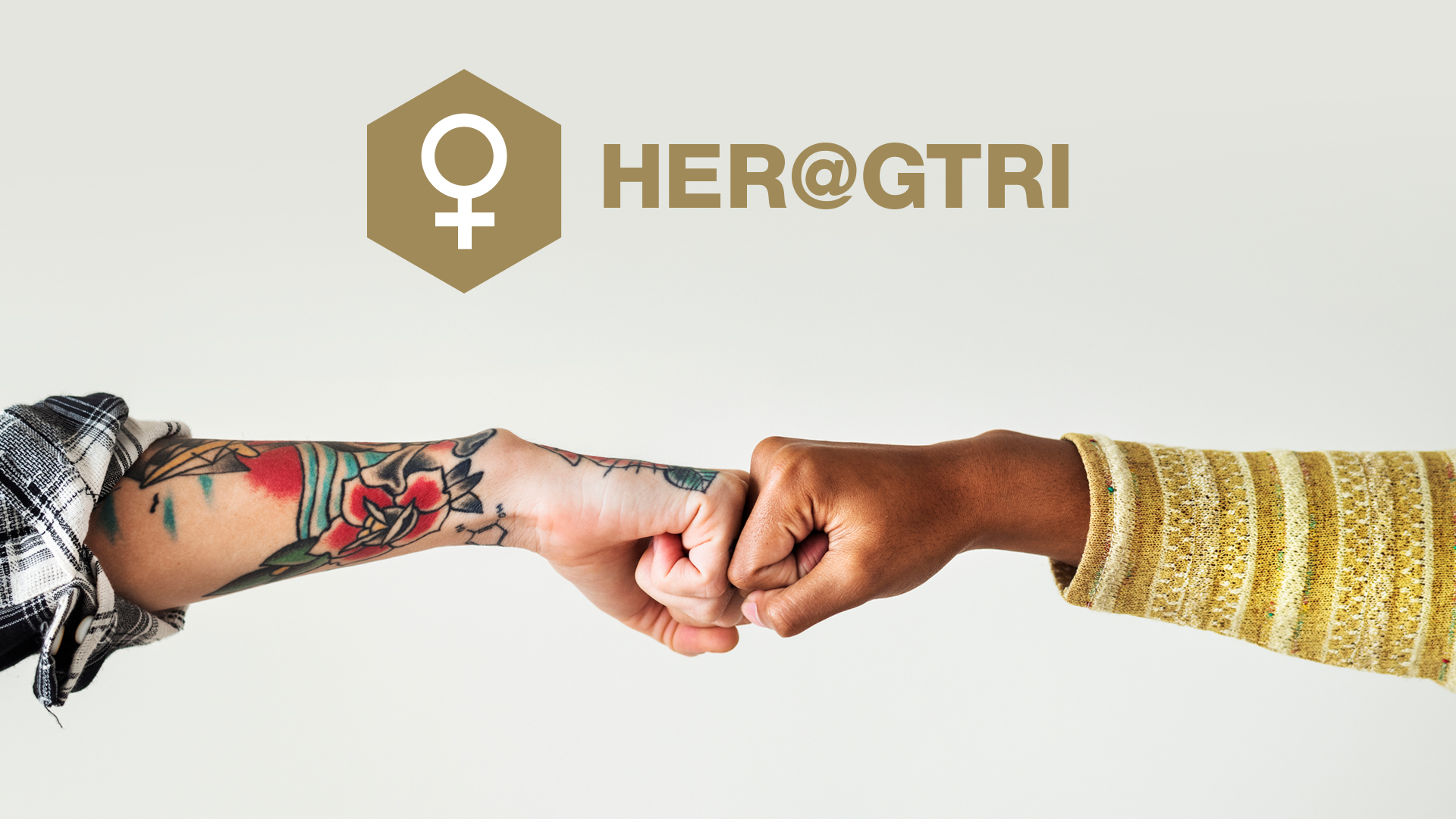 In the midst of busy schedules, it becomes easy to put your head down and tackle your tasks alone. Annie challenges this habit by creating community building events for her ERG.
"We don't always make time for getting together in a conference room to eat lunch and talk," explained Annie. "I wished we had more of that. And so when I didn't see it happening, I made it myself."
Last year, Annie organized an opportunity for HER@GTRI members to bond over an activity that served as a launching point for deeper connections across the organization. For this event, the group activity was cookie decorating. But don't be fooled by the delicious sounding confectionaries. We heard it straight from the source that these premade cookies were gross, and the event was reframed as a crafting section.
"Sometimes a shared hardship – like going through a really hard class and doing all the problem sets together – makes you better friends than if you were just like hanging out," laughed Annie. "This was like that where we all tasted our cookies and our shared experience of grossness made us closer."
In February, HER organized a cookie swap that was much tastier! But regardless, friendships were formed thanks to Annie's initiative. GTRI successes all come from our innovative and dedicated workforce. We are so thankful for people like Annie who help us serve our external and internal communities.
Writer: Katrina Heitz
Photographer: Christopher Moore
GTRI Communications
Georgia Tech Research Institute
Atlanta, Georgia
The Georgia Tech Research Institute (GTRI) is the nonprofit, applied research division of the Georgia Institute of Technology (Georgia Tech). Founded in 1934 as the Engineering Experiment Station, GTRI has grown to more than 2,900 employees, supporting eight laboratories in over 20 locations around the country and performing more than $800 million of problem-solving research annually for government and industry. GTRI's renowned researchers combine science, engineering, economics, policy, and technical expertise to solve complex problems for the U.S. federal government, state, and industry.