Celebrating Inclusive Excellence: Sarah Cockrell Educates and Inspires Others to Overcome Intersectionality
After one becomes an employee at GTRI (or anywhere), one of their most pervasive problems is how to become a better employee.
Sarah R. Cockrell has the arduous task of making that happen for GTRI employees. As the Organizational Development Manager in the Talent Management Division (TMD), Sarah finds ways to make members of the GTRI community better as individuals and as a collective.
Sarah relishes her role as a people leader.
"The work that we do within training and organizational development is so dynamic," she said. "I'm passionate about helping others advance in life or their careers."
As we have just left Black History Month, and we are entering Women's History Month, Sarah's life and perspectives present an appropriate case study that bridges both.
Sarah has advanced in her life and career despite what many in society consider limiting challenges: she is Black, and she is a woman.
Overcoming Intersectionality
Intersectionality: the complex, cumulative way in which the effects of multiple forms of discrimination (such as racism, sexism, and classism) combine, overlap, or intersect, especially in the experiences of marginalized individuals or groups.
She recognizes intersectionality and the obstacles it presents. However, Sarah has not let it limit her.
"Some of my greatest challenges came from my own limited beliefs at that time. Once I was able to recognize these negative thought patterns and overcome them, I became more confident and brave, and began to pursue the things I really wanted for my career and life."
She achieved an MBA degree, and is working on a second (both at Kennesaw State University), concentrating on conflict management, while building a laudable career.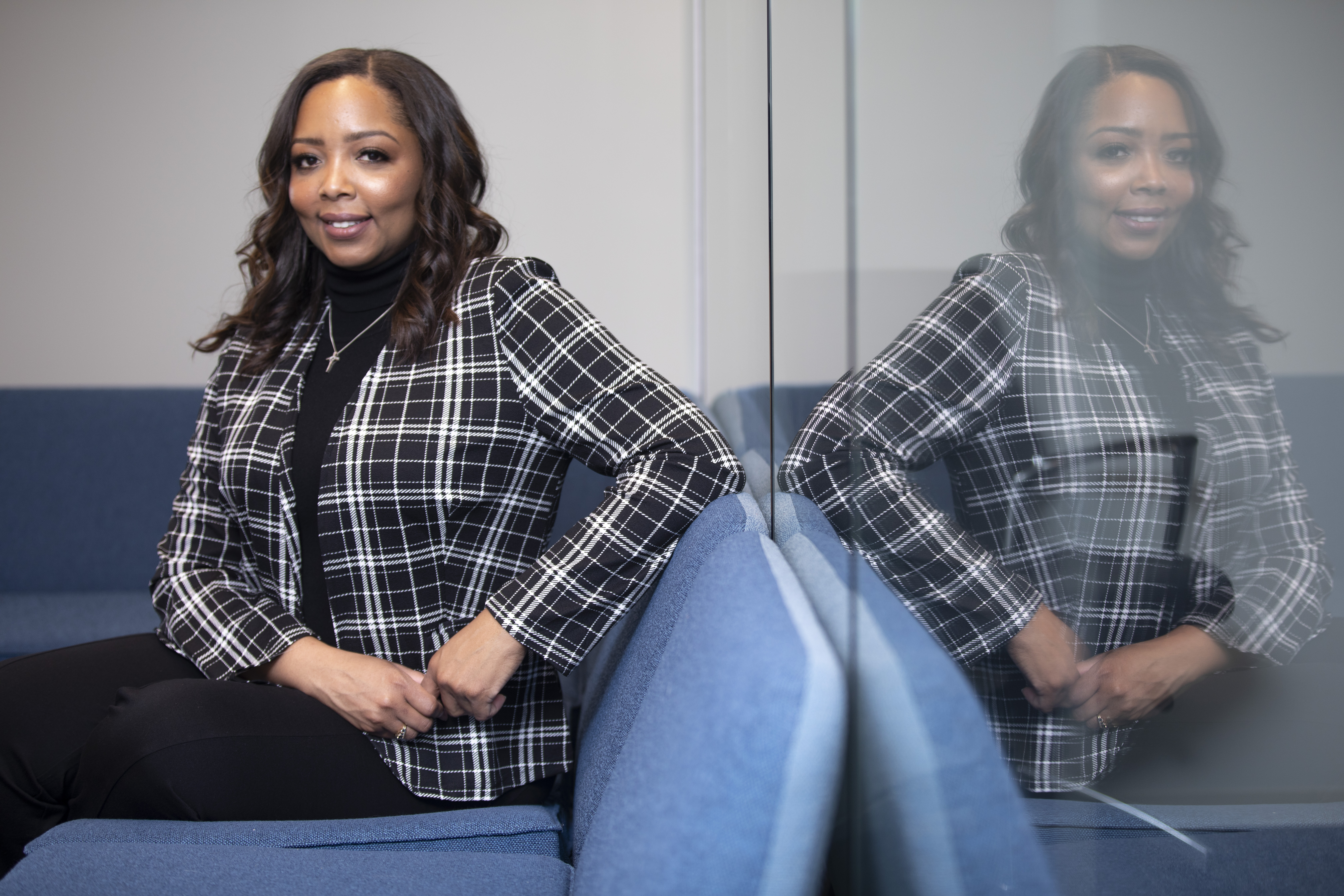 Sarah also advises others not to let discrimination limit them.
"Knowing who you are (including your strengths, gifts and talents, and capabilities) and what you want in your career will help you set goals and reach them," she said. "Once you get present to this, many obstacles are minimized or disappear."
Black History and Women's History
Sarah reaches into Black History and Women's History for an exemplary individual who achieved success despite the intersectionality of race and gender discrimination:
"Madam C.J. Walker was the first female self-made millionaire in the United States. She built her hair care business and created opportunities for others in the community to have jobs and become entrepreneurial too. She started her business with just $1.25 to her name and ended up becoming one of the wealthiest African American women in the United States during that time.
"She then used her position and influence to empower others. The success is inspirational."
Sarah also cites a contemporary example of someone who inspires her to achieve in life and career.
In my career, the most influential mentor I've had is a woman for which I have a deep respect. She is a successful executive leader, who has worked hard to earn her position, break barriers, and challenge the status quo, so others can follow in her well-blazed path.
I admire and respect her willingness to 'send the elevator back down' for other Black women--and women in general. The first time I encountered her, in her speech, she stated, 'you can know what I know.' The comment inspired me. It's simple--but so powerful, especially coming from an accomplished black, female leader who owes nothing to anyone. To reach that level of success and not be selfish, arrogant, or dismissive is commendable. I hope to mirror this and empower other young professionals to take a similar approach. She's reinforced the notion that as black women, we can support and uplift each other, and doing so, takes nothing from us. Words cannot express how grateful I am for her mentorship and the impact she's had on me and my professional experience.
The person Sarah described is Kimberly (Kim) Toatley, deputy director for Finance and Research Administration at GTRI.
Inspiring and Educating Others
Sarah strives to be an inspiration to others herself.
I plan to continue to strive to be the best person I can be for myself, my family and friends, my endeavors, and, of course, for my team."
Her career puts her in a position to impact others who work in the same organization directly.
"In my career, I've had the opportunity to be part of various projects, from leading the development and implementation of heutagogical ecosystems for an international corporation, to designing multi-year career development programs for company new hires, to developing comprehensive synchronous and asynchronous learning programs, and so much more."
Sarah recently celebrated her fifth anniversary at GTRI. At GTRI, she is responsible for, or touches, numerous tools and programs that help members of the GTRI community become better employees and better people in general, including:
New employee training.

Education/tuition assistance.

The Learn to Lead program.

Compliance training.

Training on building a personal brand.

The GTRI Toastmasters Club.
Sarah effuses senses of responsibility and pride in her efforts.
"At the end of the day, we get to help people build or improve skills that will help them progress in their careers, reach their goals, and make a difference in the world, our organization, or for their families. I've worked in this field for nearly 14 years now. It's truly rewarding."
Every day, Sarah is working to build a legacy that makes her an inspiration to others, regardless of their race and gender.
Writer: Christopher Weems
Photos: Christopher Moore
GTRI Communications
Georgia Tech Research Institute
Atlanta, Georgia USA


The Georgia Tech Research Institute (GTRI) is the nonprofit, applied research division of the Georgia Institute of Technology (Georgia Tech). Founded in 1934 as the Engineering Experiment Station, GTRI has grown to more than 2,800 employees, supporting eight laboratories in over 20 locations around the country and performing more than $700 million of problem-solving research annually for government and industry. GTRI's renowned researchers combine science, engineering, economics, policy, and technical expertise to solve complex problems for the U.S. federal government, state, and industry.