GTRI Creates a Robotic Assistant for the Marines
No matter how elite or thrilling a job is, work always comes with tedious, mundane tasks that leave you wondering, "There must be a better way to do this." Would you like a robot to handle those tasks instead? Robotics researchers design and implement machines that assist humans by performing repetitive actions or potentially dangerous jobs.
The Georgia Tech Research Institute (GTRI) strives to improve the human condition, and robots are among the many ways we can enact this mission. GTRI's Aerospace, Transportation, and Advanced Systems (ATAS) Laboratory develops advanced technologies and systems from concept development to prototypes, including robots. The lab recently designed ARTI, a four-wheeled robot designed to perform autonomous inventory management tasks at the Marines Corps Logistics Base in Albany, Georgia.
Using sensor feedback and onboard software, ARTI creates maps of warehouse interiors. Human users can then mark points of interest on those maps that ARTI can autonomously navigate while avoiding both stationary and moving obstacles. The base places radio-frequency identification (RFID) tags on their inventory assets. ARTI uses its onboard RFID tag interrogator to determine the presence of specific assets on its routes. During patrols, ARTI notes the assets it encounters and uploads this data to a website that human technicians can view.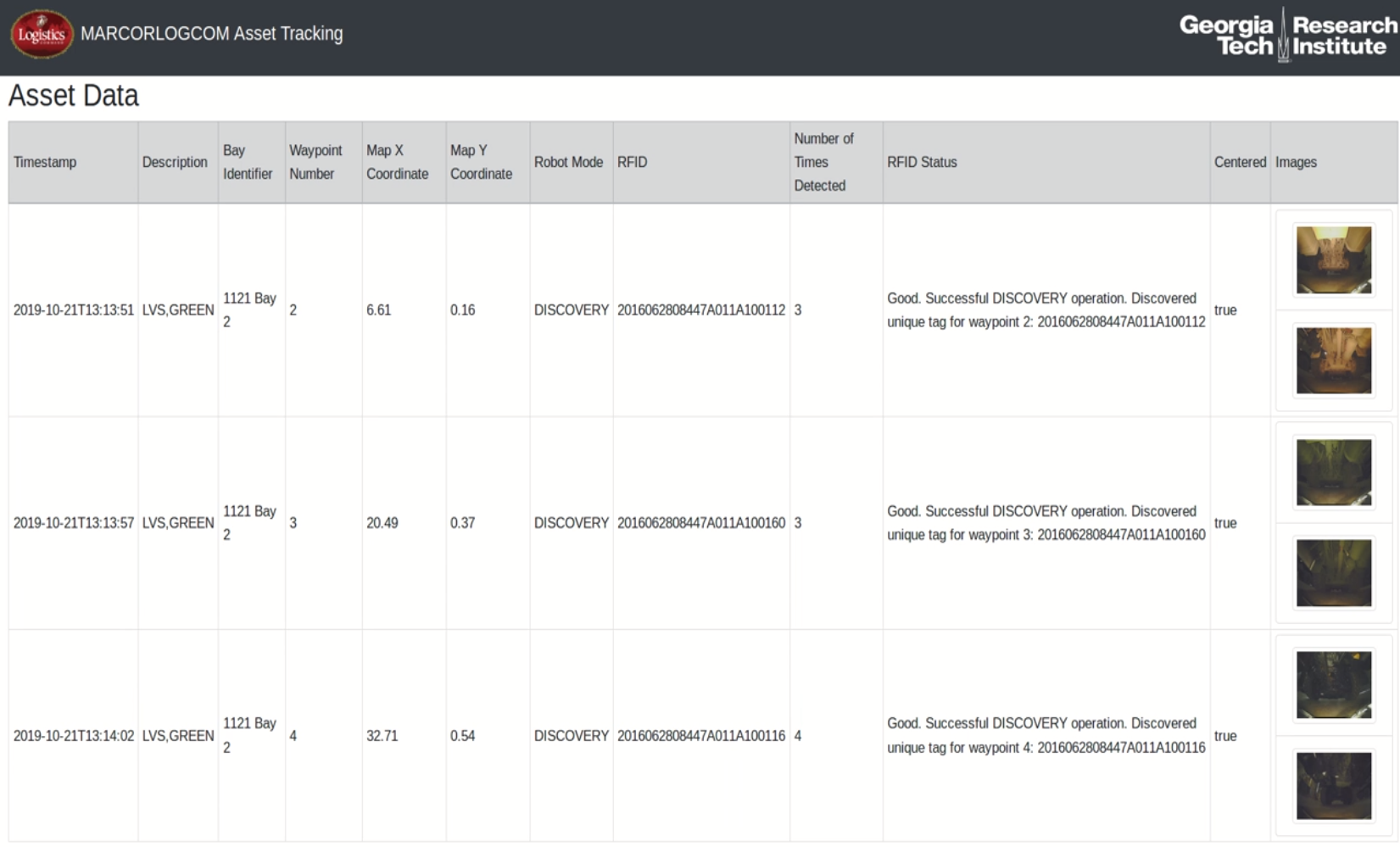 When using human personnel, the Marines generally perform monthly inventory checks since they are such a pull on their resources. However, ARTI can execute inventory checks daily, with more consistency and accuracy than a human worker.
ARTI is also short enough to fit underneath the Marines' large vehicle assets. While navigating to different waypoints, it can use cameras and lights to take pictures of vehicle undercarriages. This image data then gets uploaded to a website, informing Marine technicians on vehicle issues or items in need of repair.
"[ARTI] can make humans' lives easier," said Matthew Marcum, GTRI research engineer II. "Having a more robust, frequent, and accurate inventory management system saves the Marines money by helping them have better awareness of their assets' locations and repair needs."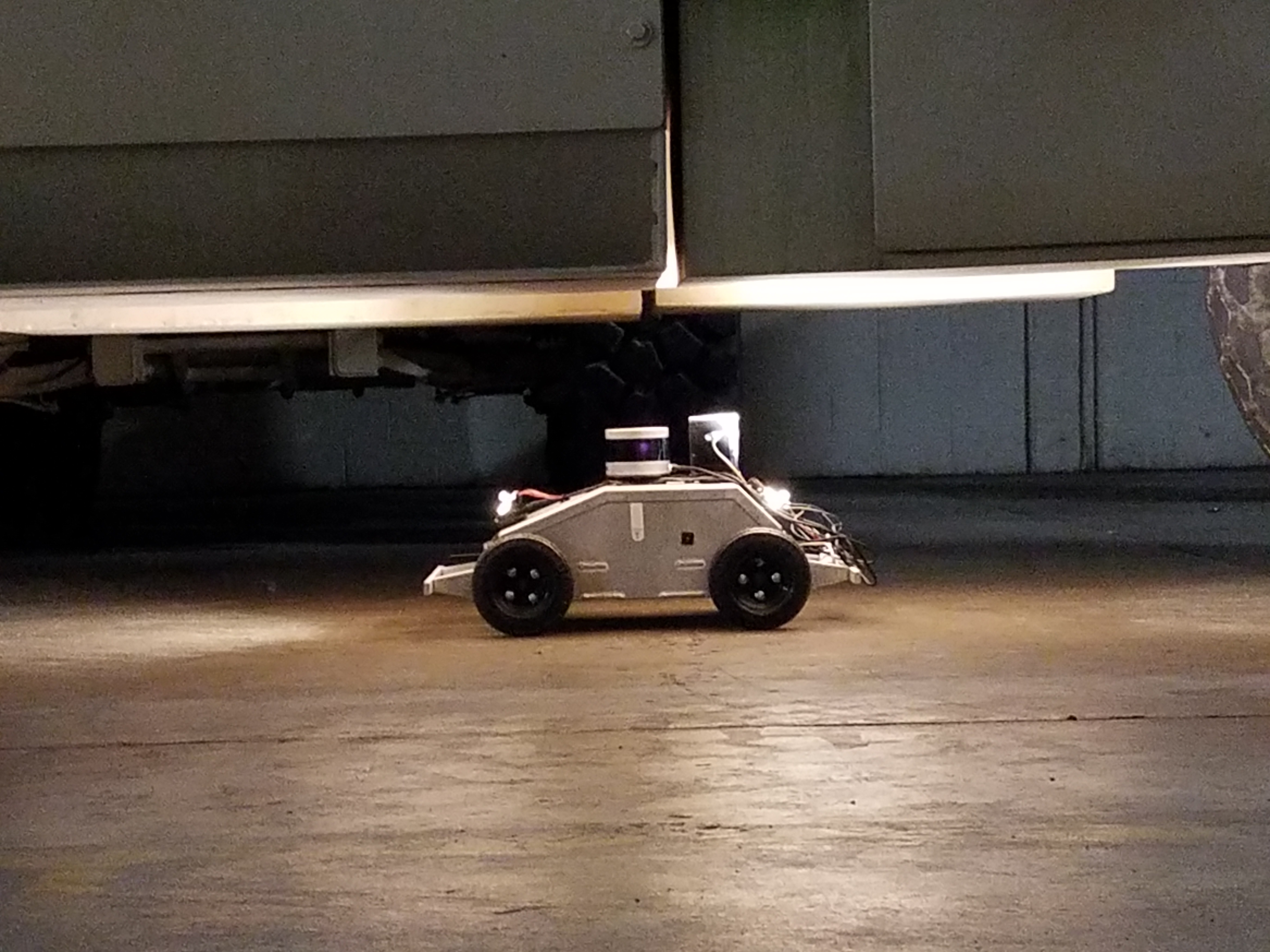 As ARTI performs routine tasks, humans can focus on jobs that require a higher level of critical thought and problem-solving abilities. The robot is currently a concept/demo platform; however, ARTI has proven to be a robust and reliable addition that can function in the Marines' warehouse.
ARTI also represents an applied research and integration project, which is integral to GTRI. Rather than seeking new scientific advancements, integration projects build upon existing work to address a sponsor's needs. These projects allow us to be good stewards of our time and resources while also helping a sponsor work toward a solution to one of their lingering problems.
ARTI is featured in GTRI's 2020 Annual Report. If you want to learn more about the innovative research being conducted at GTRI, download the report.

Writer: Katrina Heitz