GTRI Sponsors Its First Fellow from Hiring Our Heroes Program
The Georgia Tech Research Institute (GTRI) is committed to serving national security and supporting military members within our organization. Veterans, Guard and Reserve members, and family members of the military at GTRI find support and community within the SERV@GTRI employee resource group.
Recently, SERV@GTRI introduced the Chamber of Commerce's Hiring Our Heroes (HOH) program, which helps veterans and families of military members find civilian employment, to GTRI. Col. Erik Andersen, who served over the last 37 years in the U.S. Army — 26 of which were in the Georgia National Guard — is GTRI's first HOH fellow in the 12-week program.
"I think [HOH] is a very mutually beneficial undertaking," said ELSYS Associate Lab Director and SERV@GTRI Executive Sponsor JD Fassett, who is also a veteran. "We are providing a service to our service members by giving them an opportunity to find good, quality employment, but it's also great for us because we get access to the latest coming out of the military who have the most up-to-date experience and knowledge of the goings-on of the different services."
Andersen attended GTRI's virtual career fair held January 2021 and advocated for the HOH program. He kept his options open with other companies that had partnered with HOH, but he wanted to see if GTRI would be willing to participate as well. Thankfully, through the help of GTRI's Talent Management department (TMD), Fassett found a way to make the program work. During the 12-week fellowship, Andersen has been getting more familiar with GTRI by working across several labs and departments and hopes to find a position within the organization that would be a good fit for him.
"Erik comes to us with a wealth of experience," Fassett said. "We're already seeing that [in his work]."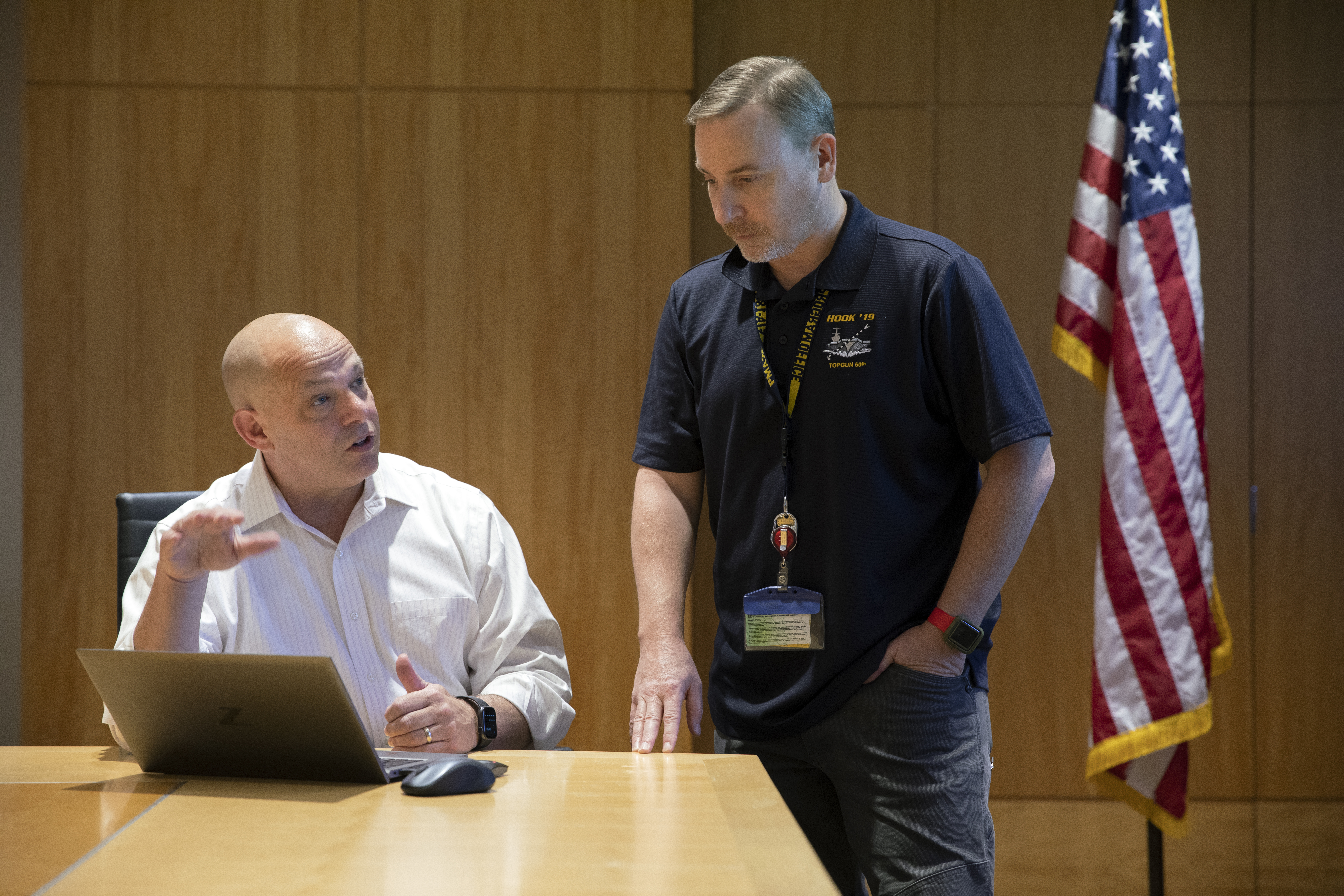 Andersen studied international business at California State University, Chico, and earned a master's degree at Georgia State University, also in international business. He also has a master's in strategic studies from the United States Army War College.
Throughout his career, Andersen has served in the Georgia National Guard, worked as an Atlanta police officer, and been deployed twice in the Middle East — where he facilitated discussions about starting an Iraqi police force. He has also started two businesses: a security firm and a global management consulting firm.
During his tenure as a police officer, Andersen was assigned to the 1996 Summer Olympics planning team. At the same time, his security firm had a contract with the House of Blues, a music venue not too far from the festivities taking place at Atlanta's Centennial Olympic Park.
Using his leadership skills, Andersen helped create a tabletop exercise to help law enforcement prepare for any potential issues during the Olympics. On July 27, 1996, Andersen's fellow police officers were stationed at the athletes' village, and Andersen himself was at the House of Blues.
That night, a bomb detonated at the Centennial Olympic Park — only about a block and a half away from where Andersen was standing. Andersen immediately rushed to the scene and was one of the first law enforcement officers on-site during that historic moment.
As the J3/Director of Domestic Operations in the Georgia National Guard, Andersen planned, executed, and oversaw support missions — which included sending security support to the inauguration of the United States' 46th president and protecting free speech during protests in Atlanta. He also supported pandemic relief efforts, cleaning and sterilizing nursing homes and developing methods of doing so, and supporting testing and vaccination sites.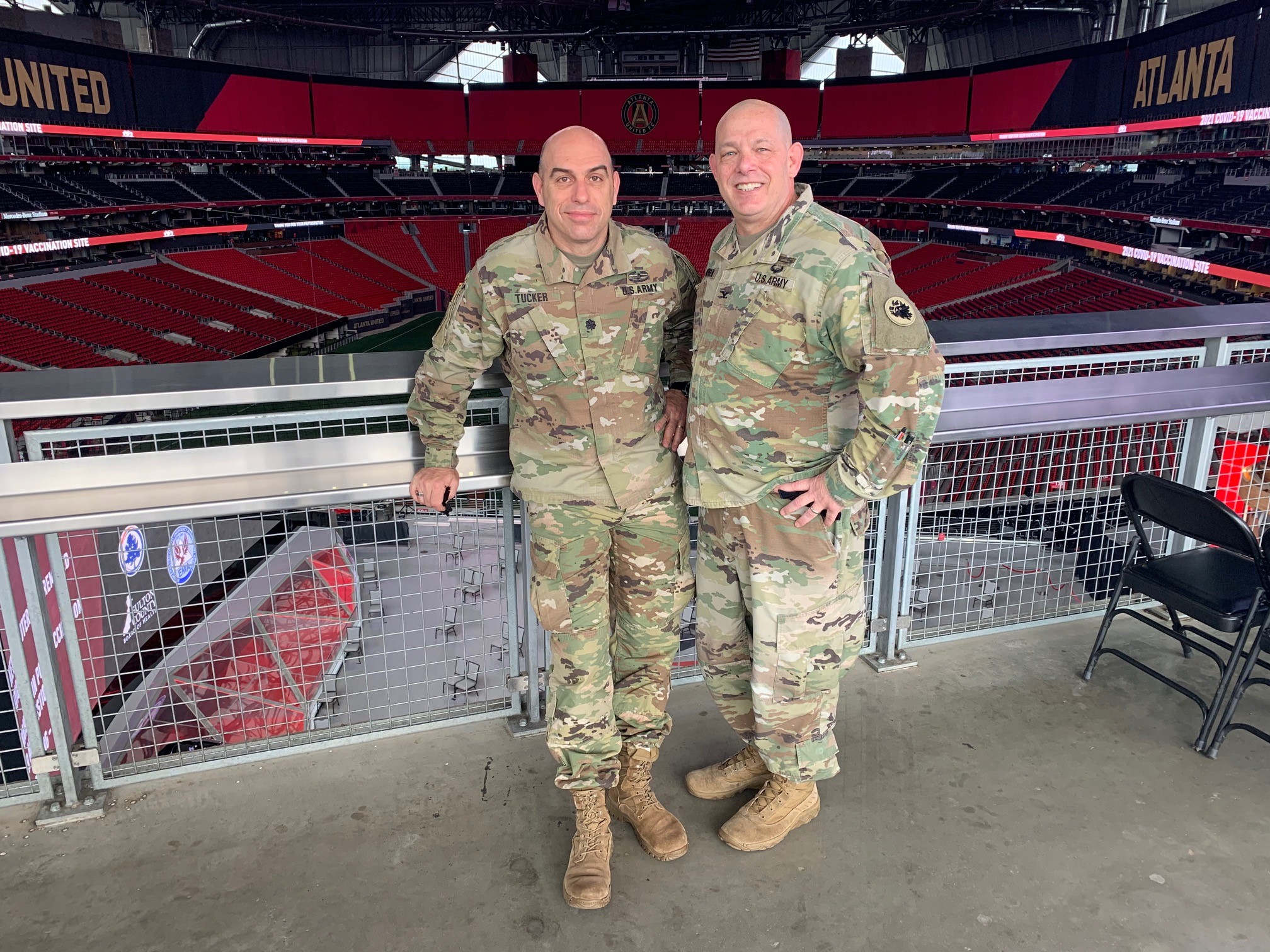 "I look at a person like Erik as somebody who could help guide us or help expose us to opportunities that we didn't know existed — or that we did know existed but we didn't know how to engage on," Fassett said.
Andersen feels GTRI is a good place for his heart for service and entrepreneurial spirit — two areas that rarely cross paths.
GTRI's involvement with the HOH program is just another example of its dedication to putting its Strategic Plan for 2020 to 2030 into practice. By hiring some of the best and brightest members of the military community, GTRI stands to further strengthen Georgia's economy while also building a pipeline of future technology leaders. GTRI thrives on its diverse community of staff, students and researchers, who are encouraged to collaborate and seek out innovative solutions for complex problems. We are excited to further cultivate an inclusive and welcoming workforce through the HOH initiative. 
To continue with the HOH fellowship program, GTRI hopes to bring on at least six more military fellows within the next 12 months as we continue to explore ways to support active-duty soldiers, veterans, and military family members in our field.
If you have any questions about HOH at GTRI or are interested in becoming a sponsor, please reach out to JD Fassett at jd.fassett@gtri.gatech.edu.

Georgia Tech Research Institute (GTRI) is the nonprofit, applied research division of the Georgia Institute of Technology (Georgia Tech). Founded in 1934 as the Engineering Experiment Station, GTRI has grown to more than 2,700 employees supporting eight laboratories in over 20 locations around the country and performs more than $600 million of problem-solving research annually for government and industry. GTRI's renowned researchers combine science, engineering, economics, policy, and technical expertise to solve complex problems for the U.S. federal government, state, and industry. Learn more at https://www.gtri.gatech.edu/ and follow us on LinkedIn, Twitter, Facebook, and Instagram.
Writer: Kaitlyn Sancé
Photographer: Sean McNeil