GTRI's 2nd Hiring Our Heroes Cohort Credits Fellowship for Easing Military Transition
In 2022, after serving nearly 25 years in the U.S. Air Force, Carvelle Jones was ready to begin a new chapter. Jones recently participated in GTRI's Hiring Our Heroes (HOH) program, which helps veterans and families of military members find civilian employment as they transition out of the military.
As a member of GTRI's second HOH cohort, Jones completed a 12-week fellowship in GTRI's Sensors and Electromagnetic Applications Laboratory (SEAL), where he worked on sponsored research projects and received mentorship as he began his military transition. After completing his fellowship, Jones accepted a position to join GTRI as a full-time avionics engineer. 
Jones said he most enjoyed gaining new skillsets at GTRI while leveraging his military background to solve complex problems for government and industry. 
"Hiring Our Heroes is a great program," Jones said. "My fellowship at GTRI helped ease my transition into retirement and also taught me critical skills needed to operate in the civilian world." 
Jones is set to retire from the Air Force in January 2023 with the final duty of senior enlisted leader of the 552nd Aircraft Maintenance Squadron at Tinker Air Force Base in Oklahoma City, Okla. In this role, Jones has led 598 airmen maintaining 27 assigned E-3 Sentry Airborne Warning and Control System (AWACS) aircraft valued at $15 billion.
While Jones said he is excited for this next phase of his career, he also looks forward to spending more time with his wife and two daughters.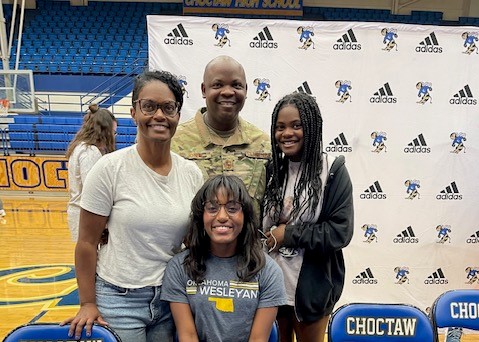 "I'm figuring out how retired life and family life will work. It will be completely different as I transition from being active duty to retired, but I am excited for what the future holds," Jones said.  
He is also considering pursuing a second master's degree in addition to the one he holds in homeland security from Trident University. 
Erik Andersen, a GTRI principal research associate who serves as the chair of HOH and GTRI's military employee resource group SERV@GTRI, said GTRI's participation in HOH continues to be a crucial recruitment tool. Prior to joining GTRI, Andersen served 37 years in the Army, retiring at the rank of colonel, and has also served as an Atlanta police officer.
"Military veterans bring a wealth of knowledge to GTRI and greatly enhance our ability to develop solutions for the Department of Defense (DoD) and industry partners," Andersen said. "I am grateful to our latest HOH cohort for their many contributions to GTRI and am excited to see what's next for them as they embark on this new chapter in their careers."  
Richard Arledge, a U.S. Navy Veteran with 23 years of experience working as a technical leader and program manager who is retiring in February, completed his fellowship in GTRI's Advanced Systems Laboratory (ASL) at the Huntsville field office in Huntsville, Alabama. During his fellowship, Arledge supported ASL's realignment efforts and helped recruit new engineers from Huntsville-based Alabama Agricultural and Mechanical University (Alabama A&M) and the military services. Arledge has joined GTRI full-time as a senior research engineer.
"I appreciate all of the support from everyone in Huntsville and their willingness to explain everything to me," Arledge said.
Two other HOH fellows, David Campbell and Daniel Holland, completed their fellowships in GTRI's Electronic Systems Laboratory (ELSYS) and Information Communications Laboratory (ICL), respectively.
Campbell, who came to GTRI with 12 years of experience working for the Air Force as a computer systems programmer and cyber warfare operations expert, contributed to three independent research and development (IRAD) efforts supporting the DoD during his fellowship and gained expertise in model-based systems engineering standards, languages, and software tools.
Campbell said that although veterans often say they miss the camaraderie of military life once they enter the civilian world, he said his GTRI fellowship allowed him to experience the best of both the military and corporate worlds. He is currently pursuing a full-time research position at GTRI.    
"To be a researcher at a university-affiliated research center is an excellent way to continue to serve our country and our nation's defenders," Campbell said. "How would I describe my experience? A 'choose your adventure.' I only have kind words for the people who facilitated this fellowship for me."
Holland, who is a retiring cyber warfare officer in the U.S. Army with nearly 27 years of active duty experience, applauded Andersen for his mentorship during the fellowship. Holland said he most enjoyed working on relevant, timely research projects related to 5G telecommunications networks while also "recalibrating" to working for a civilian organization after an extensive military career.
"My fellowship was a very informative, positive experience," Holland said. "I have a tremendous amount of respect for GTRI's professionalism and technical expertise and will always have fond memories of my time as a HOH fellow."
GTRI is set to welcome its third HOH cohort in early 2023. If you are interested in learning more about HOH at GTRI, contact Erik Andersen at erik.andersen@gtri.gatech.edu. 
Writer: Anna Akins 
GTRI Communications
Georgia Tech Research Institute
Atlanta, Georgia USA

The Georgia Tech Research Institute (GTRI) is the nonprofit, applied research division of the Georgia Institute of Technology (Georgia Tech). Founded in 1934 as the Engineering Experiment Station, GTRI has grown to more than 2,800 employees, supporting eight laboratories in over 20 locations around the country and performing more than $700 million of problem-solving research annually for government and industry. GTRI's renowned researchers combine science, engineering, economics, policy, and technical expertise to solve complex problems for the U.S. federal government, state, and industry.