GTRI's DART Program Supports DoD Research Opportunities for HBCUs
Historically black colleges and universities, or HBCUs, contribute an estimated $15 billion to the U.S. economy each year and produce one-fourth of all Black graduates with critical degrees in science, technology, engineering, and math (STEM). But funding inequities prevent many HBCUs from providing the necessary infrastructure to perform impactful research, including in the defense space.  
The Georgia Tech Research Institute (GTRI) is addressing that challenge through its Defense-University Affiliated Research Traineeship (DART) Program. DART's main goal is to leverage the pipeline of researchers underrepresented in STEM and accelerate their awareness, knowledge, access, and opportunities in research and development (R&D) contracting for the U.S. Department of Defense (DoD). GTRI launched DART as a pilot program this summer where it partnered with a faculty member and an undergraduate student at Alabama A&M University (AAMU) in Huntsville, Alabama, to conduct research for the U.S. Army Combat Capabilities Development Command Aviation & Missile Center (AvMC). 
"GTRI has benefitted from almost 90 years of DoD research, which has taught us a lot about how to build out our infrastructure," said Lee Simonetta, a GTRI principal research engineer who serves as DART's principal investigator (PI). "Our partnership with Alabama A&M was a mentor-protégé opportunity, where we provided the research facility and capabilities and they contributed their exceptional talent and expertise as we worked together to address a pressing need for one of our sponsors." 
GTRI hosted AAMU's Kenneth Sartor, an assistant professor of math, and Malcolm Echols, a fourth-year electrical engineering student, at its research facility in Huntsville. Sartor and Echols worked under the guidance of GTRI Principal Research Engineer Eric Grigorian. Grigorian is also the chief engineer and division chief of GTRI's Applied Systems Laboratory's (ASL) Architecture and Systems Development Division. The group's research project involved using machine learning to improve predictive maintenance for the Army's helicopters.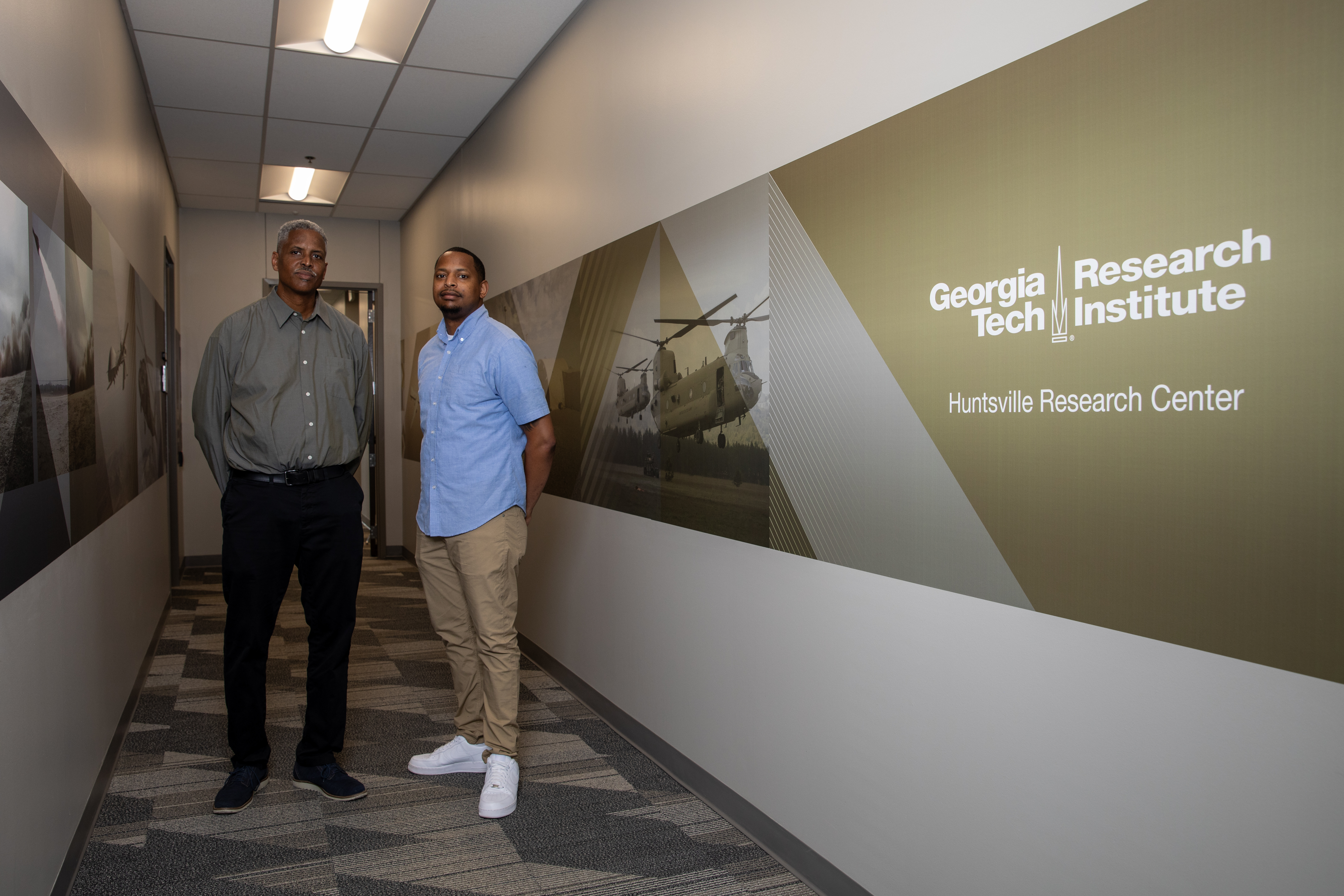 In the DoD realm, predictive maintenance is used to predict the failure of the components of weapon and delivery systems so that they can be replaced before they fail. The technique is particularly beneficial for military equipment as its frequent exposure to harsh conditions can make it more prone to wear and tear. 
Machine learning is a subset of artificial intelligence that can rapidly learn from data, identify patterns, and make recommendations with minimal human intervention. The technology could optimize predictive maintenance by collecting and analyzing data in a fraction of the time it takes humans and reduce uncertainties around when assets might fail. 
AAMU and GTRI developed and incorporated advanced machine learning algorithms into AvMC's data repository of helicopter maintenance records to augment its maintenance prediction models. 
"Our group developed a few algorithms that AvMC had not yet considered, which was great progress for an initial study," said Grigorian. "Ken's mathematical background and Malcolm's technical knowledge really enhanced the solutions we developed, and I enjoyed working with them and learning from them." 
Sartor, who holds a Ph.D. in applied mathematics from Florida Institute of Technology and a master's and bachelor's degree – both in electrical engineering – from North Carolina A&T University and the Georgia Institute of Technology (Georgia Tech), respectively, called his collaboration with GTRI a full-circle moment. 
"This program gave me a chance to kind of take all those skills I developed in my career since graduating from Georgia Tech and apply them this past summer," Sartor said.
Before joining AAMU in 2012, Sartor spent his career in private industry, including working for and ultimately retiring from Northrop Grumman as a systems engineer, where he gained expertise in topics such as algorithm development, modeling and simulation, and systems analysis. 
"One of the reasons I went into teaching is because both of my parents were teachers and I have always had a passion for giving back to the next generation, including showing students how to use concepts they learn in the classroom to solve real-world problems." 
Sartor said Echols' technical skills, including his coding experience, along with his tenacity and eagerness to learn, made him a great fit for the program. 
Echols said Sartor's academic and DoD research experience helped him achieve maximum success. He also called DART an eye-opening experience that gave him the confidence to tackle new challenges. Echols will be returning to GTRI to work as a student researcher during the 2023-2024 school year.   
"Throughout the summer, Dr. Sartor kept reminding me to not just limit my thinking to the academic world, but to the actual problem we were looking to solve," Echols said. "It was a big adjustment, but it also a great experience. I learned a lot."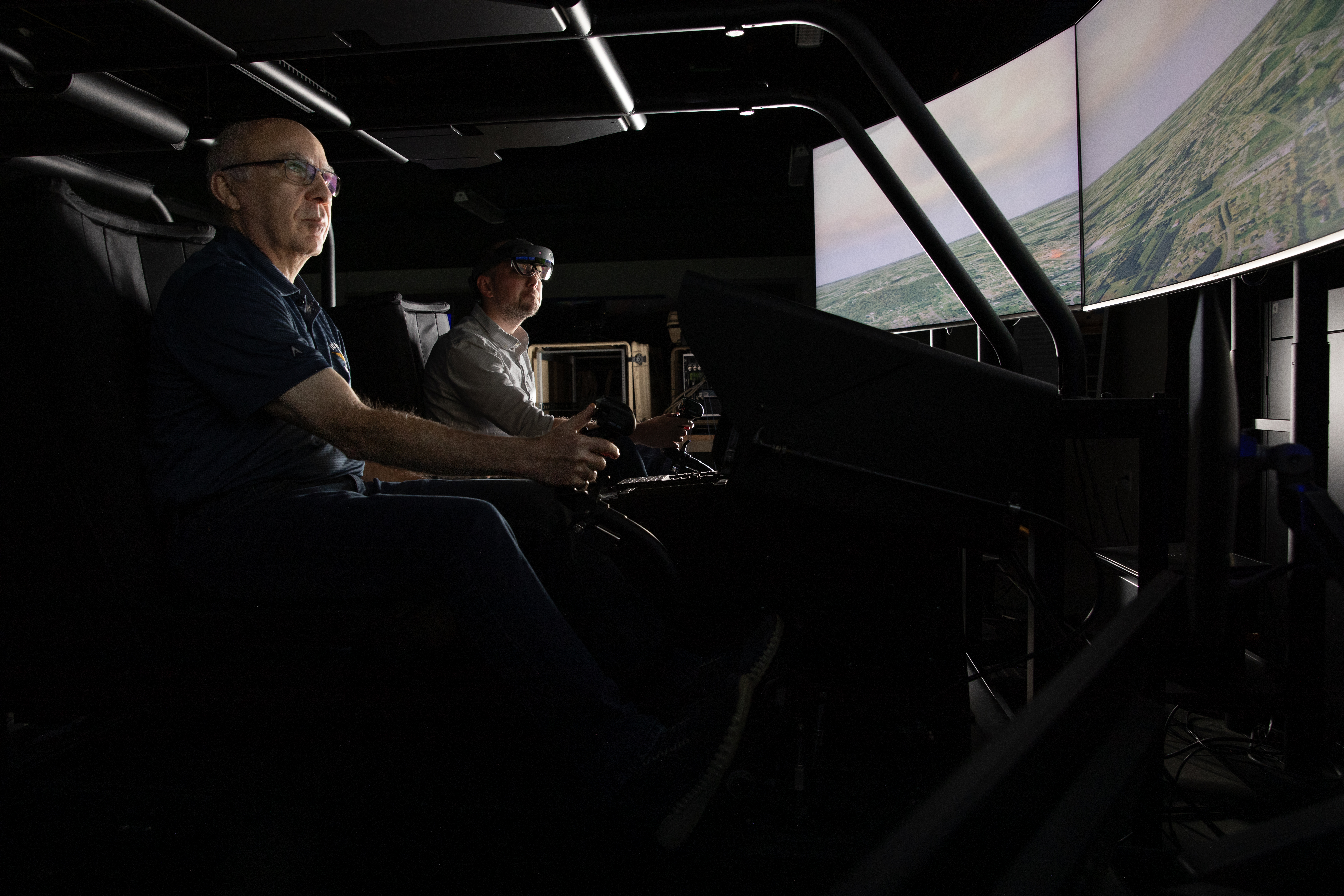 From FY 2010 to FY 2020, about $67 billion in DoD science and technology funding was awarded to 1,183 institutions of higher education, of which 157, or about 13%, were HBCUs or other minority-serving institutions (MSIs), according to a recent study from the National Academies of Sciences, Engineering, and Medicine. But HBCUs and MSIs received only 1.3% of the total DoD research funding awarded to all institutions of higher education, the data found. 
The study identified three areas as crucial for HBCUs and MSIs to build their capacity and compete for DoD funding: One, a strong institutional research and contract base, including appropriate physical research facilities and skilled research support to enable competitiveness; two, research faculty support, including an articulated vision and support for a research climate and culture by institutional leadership, faculty teaching workloads that allow time for research pursuits, and department/college-based research staff and administrative support; and three, ancillary services, including effective human resources processes and legal/contracting assistance, and robust government relations teams. 
"All of these schools share a similar story – they have talented, capable people, but are held back by a lack of infrastructure," said William H. Robinson, GTRI's deputy director for research for its Information and Cyber Sciences Directorate (ICSD). "For this pilot, we were able to navigate that challenge and I believe this is an area where GTRI can continue to provide mentorship going forward." 
Looking ahead, GTRI aims to expand DART to other HBCUs throughout the country.    
"One of our goals from the beginning was to develop champions, both faculty and students, at HBCUs who can advocate for the importance of DoD research," said GTRI Principal Research Engineer Erick Maxwell, who first developed the idea for the DART Program. "As we think about expanding this program to other HBCUs, we have this example of success through our work with Alabama A&M that we can continue to build on." 
GTRI's Huntsville Research Center (HRC) is the development and technology home for Army air defense systems, missile defense systems, and rotary wing aviation technology, among many other projects. GTRI Huntsville provides on-site research and engineering solutions and has a deep reach-back to GTRI's Atlanta-based laboratories.
Writer: Anna Akins 
Photos: Sean McNeil 
GTRI Communications
Georgia Tech Research Institute
Atlanta, Georgia

The Georgia Tech Research Institute (GTRI) is the nonprofit, applied research division of the Georgia Institute of Technology (Georgia Tech). Founded in 1934 as the Engineering Experiment Station, GTRI has grown to more than 2,900 employees, supporting eight laboratories in over 20 locations around the country and performing more than $940 million of problem-solving research annually for government and industry. GTRI's renowned researchers combine science, engineering, economics, policy, and technical expertise to solve complex problems for the U.S. federal government, state, and industry.