GTRI's Marshall Bronston Credits Others for Pushing Him to System Engineering's Highest Heights
Reach for the stars. At least you'll be above the clouds….
Like many Americans growing up in his era, Marshall Bronston was awed and inspired by the Apollo 11 space mission, culminating in the first man walking on the moon. A young Bronston didn't set a life goal of becoming an astronaut. Still, the lunar mission did figuratively carry him on a professional and personal ascent that continues to reach new heights to this day.
"I'm actually a failure ... never got to be an astronaut," Bronston jokingly quipped. "But I hope that I've done some good things."
"Some" good things is an understatement. Throughout his life, Bronston, a principal research engineer at the Tucson, Ariz., field office of the Georgia Tech Research Institute (GTRI), has accomplished much as a fighter pilot, a leader, and an engineer.
Achieving ESEP Certification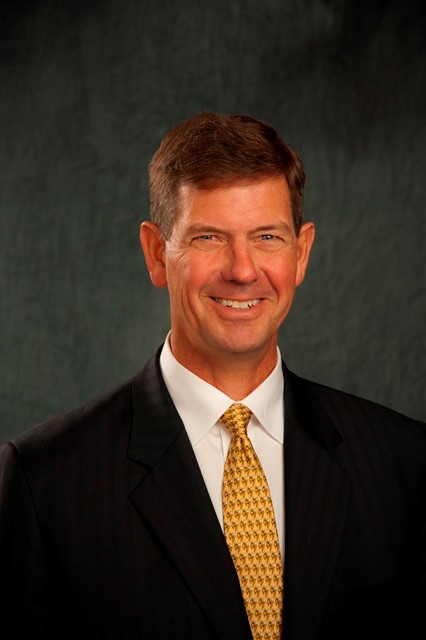 As an engineer, Bronston recently reached one of the highest heights possible. He earned the Expert Systems Engineering Professional (ESEP) certification through the International Council on Systems Engineering (INCOSE). In doing so, he became one of only slightly more than 300 systems engineers worldwide to attain that level of confirmation of their systems engineering competency, demonstrated knowledge, education, and experience.
ESEP certification is for those system engineers who have distinguished themselves by demonstrating substantial experience and technical leadership. The ESEP has a broader and deeper experience in performing and leading systems engineering than the Certified Systems Engineering Professional (CSEP), which is a prerequisite for ESEP certification. According to INCOSE, in order to achieve ESEP certification, applicants must have at least twenty years of systems engineering experience and be "the person others seek with specific, challenging, technical questions."
The ESEP certification serves as a mile marker for Bronston's long and still-ascending career.
Enacting GTRI's Mission Through Research and Education
Bronston joined GTRI in August 2009. Working under the auspices of the Systems Engineering Research Division of the Electronic Systems Laboratory (ELSYS), he developed concepts, programs, and systems to increase combat force effectiveness and survivability. Bronston's work at GTRI includes leading multiple engineering teams to improve the cybersecurity of military networks, test and evaluation of a variety of aircraft platform and tactics-related improvements, and new test and evaluation methods and processes.
He was the lead systems engineer for the Computer Adaptive Network Defense-in-Depth Joint Capability Technology Demonstration, resulting in the Virtual Secure Enclaves security upgrade to U.S. Navy and Joint computer networks. Also, Bronston was co-project director for a team of 30 electronic warfare (EW) subject matter experts that developed a 14-month resident curriculum for EW reprogramming and multiple other short course variants of the knowledge generated by the team.
In addition, he is the lead instructor for the Georgia Tech College of Engineering's signature course in graduate-level systems engineering and the Fundamentals of Cybersecurity Test and Evaluation short course, offered through Georgia Tech Professional Education.
Bronston is an in-person example of several facets of GTRI's mission, such as to:
Serve National Security.

Improve the human condition.

Educate future technology leaders.
The latter point is one Bronston continually stresses. His ascent to ESEP certification demonstrates his commitment to personal educational growth. GTRI's emphasis on continuing education is something that attracted this career warfighter to the Institute.
"We value curiosity, and GTRI is a place where the learning never stops. Since coming to GTRI, I took advantage of the [Professional Master's in Applied Systems Engineering] PMASE program to deep-dive into topics that were inspiring to me," he said. "And, as a result, I learned about things like artificial intelligence, neural networks, modeling, and simulation systems thinking."
"And what is it I like about GTRI? We value curiosity, and investing in each of us is a cultural norm that I very much embrace."
Learning From Others
Bronston claims he learns from his colleagues at GTRI and humbly name-dropped them throughout the interview.
"I'm absolutely stunned by the impressive people around me: leaders like [ELSYS Research Engineers] Jason Stroup, Mike Shearin, Jeremy Doerr, Debra Jones, Ph.D., [and] Santiago Balestrini, Ph.D. They're just a few of the 'all-stars' that I get to learn from on a daily basis."
"I'm a curious guy, and everybody around me in GTRI is teaching me something, whether or not they know it, or I reveal that to them. I'm taking notes on all these people that are way smarter than I am. It's like a continuous learning opportunity for me. I get motivated by people who make continuous learning a way of life; people like [ELSYS Principal Research Engineer] Andy Register, Ph.D."
Bronston enthusiastically recommends continuous learning and professional development and notes one needn't follow the same "flight path" he took as he moved throughout his career.
"GTRI is one of those places that puts a value on and invests in each person," he said. "It's a great match for anybody that would like to continually grow."
"I would recommend each person continue their own path to improvement: that might be a short course, a habit of hitting the CRC [Georgia Tech's Campus Recreation Center] at 6 a.m., or it might be pursuing the dream of an advanced degree or a certification like CSEP [Certified Systems Engineering Professional] or ESEP."
Remaining humble, Bronston said that his ultimate goal to cap off his career is "I want to leave behind successful teams that don't need me anymore." He said he acquired that goal from the examples of others who came before him.
"I'm standing on the shoulders of giants--people like [former GTRI Director] Steve Cross, Ph.D., [GTRI Washington field office manager] Bob Beasley, and [executive director, Professional Master's Degree in Applied Systems Engineering] Carlee Bishop, Ph.D.
"I'd like to set a good example to help us (GTRI) grow those that are going to lead us into the future."

Georgia Tech Research Institute (GTRI) is the nonprofit, applied research division of the Georgia Institute of Technology (Georgia Tech). Founded in 1934 as the Engineering Experiment Station, GTRI has grown to more than 2,700 employees supporting eight laboratories in over 20 locations around the country and performs more than $600 million of problem-solving research annually for government and industry. GTRI's renowned researchers combine science, engineering, economics, policy, and technical expertise to solve complex problems for the U.S. federal government, state, and industry. Learn more at https://www.gtri.gatech.edu/ and follow us on LinkedIn, Twitter, Facebook, and Instagram. 
Writer: Christopher Weems
Photographer: Lt. Col. Greg Woodrow, USAF