GTRI's Stefan Abi-Karam Receives Esteemed FPL Community Award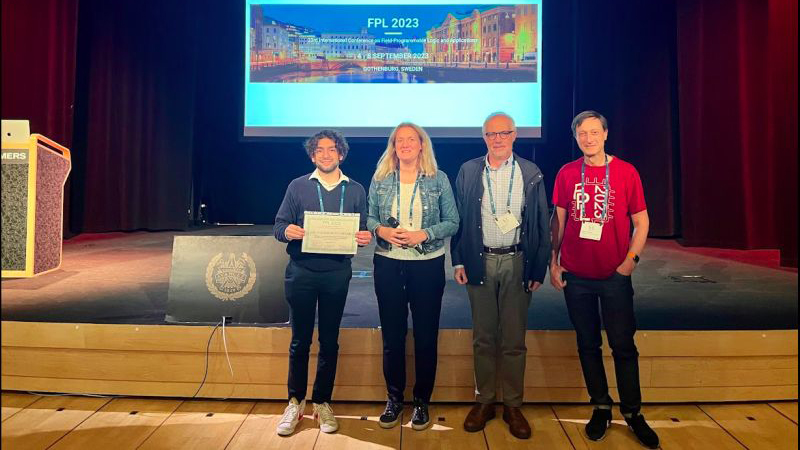 Stefan Abi-Karam, a member of the Georgia Tech Research Institute (GTRI) and a Ph.D student in the School of Electrical and Computer Engineering at Georgia Tech, has been honored with the prestigious FPL Community Award at the 33rd International Conference on Field-Programmable Logic and Applications (FPL 2023) in Gothenburg, Sweden.
Abi-Karam, a Research Engineer I in GTRI's Cybersecurity, Information Protection, and Hardware Evaluation Research (CIPHER) Laboratory, was recognized for his paper titled "GNNBuilder: An Automated Framework for Generic Graph Neural Network Accelerator Generation, Simulation, and Optimization." The paper explores the intersection of hardware acceleration and applied deep learning, and delves into areas such as electronic design automation (EDA), FPGA architecture, and VLSI algorithms.
The FPL Community Award recognizes significant research contributions within the field-programmable logic community. It is awarded based on the impact and potential long-term benefits of open-source research, as assessed by peer reviewers during the conference.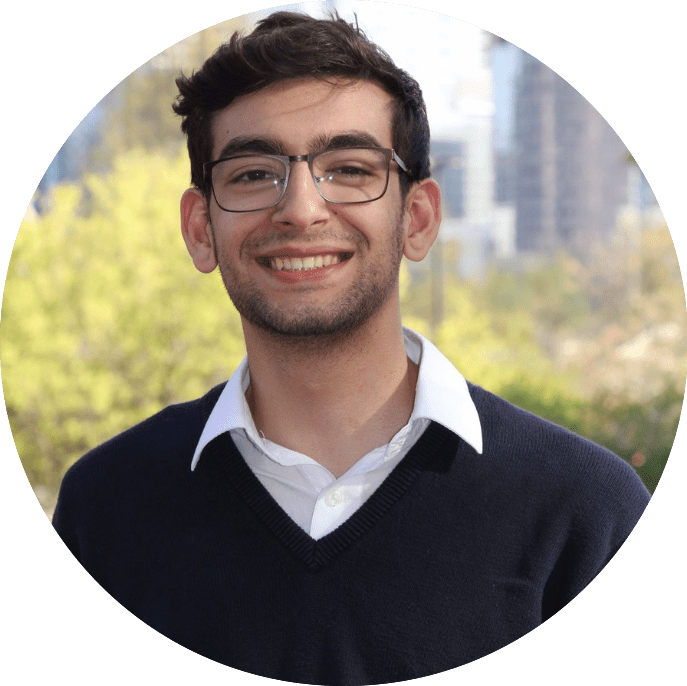 Said Stefan, "I am really happy that there is community recognition for open-source academic hardware research, as this is still not the norm, or the open-source aspect is not seen as valuable in many academic research projects."
Abi-Karam's work, conducted in collaboration with Prof. Cong Hao of Georgia Tech's School of Electrical and Computer Engineering (ECE), stands out for its focus on the pragmatic aspects of engineering, automation, and co-design of high-level-synthesis-based hardware accelerators for computing graph neural networks. Stefan also received his bachelor's degree from Georgia Tech.
Stefan's research has potential applications in various fields, including high-energy physics, where the deployment of graph neural networks in hardware.
Abi-Karam's dedication to his research and his success in blending his Ph.D. studies with his work at GTRI exemplify GTRI's Mission's aims of Educating Future Technology Leaders and being a "People-First" environment.
This award not only recognizes Abi-Karam's individual excellence but also underscores GTRI's and Georgia Tech's role as leaders in the field of cybersecurity and electrical and computer engineering research.
"The award itself was very unexpected since this was my first time at the FPL conference!" said Stefan excitedly and humbly. "It was also the first time I got to meet and talk to many of the other professors and students for the first time who also work in my research area as well as other areas that overlap with my work at GTRI." 
Congratulations, Stefan!
Writer: Christopher Weems 
GTRI Communications
Georgia Tech Research Institute
Atlanta, Georgia

The Georgia Tech Research Institute (GTRI) is the nonprofit, applied research division of the Georgia Institute of Technology (Georgia Tech). Founded in 1934 as the Engineering Experiment Station, GTRI has grown to more than 2,900 employees, supporting eight laboratories in over 20 locations around the country and performing more than $940 million of problem-solving research annually for government and industry. GTRI's renowned researchers combine science, engineering, economics, policy, and technical expertise to solve complex problems for the U.S. federal government, state, and industry.