Georgia High Schoolers Gain Real-World STEM Experience at GTRI's Summer Internship Program
A poultry processing robot and a facial recognition device that takes classroom attendance were just two of the many projects that high school students from across Georgia worked on during GTRI's annual summer internship program.
The five-week program, which was held June 13 to July 22, hosted 65 high school students from 13 Georgia school districts who were selected from an application pool of 487. The students worked under the direction of 34 professionals at the Georgia Tech Research Institute (GTRI), who represented seven of the eight GTRI labs. At the conclusion of the program, all students presented the results of their work in a daylong event for GTRI leadership, mentors, and special guests.
The ultimate goal of the program is to provide students with real-world experience in the fields of science, technology, engineering, and math (STEM) and to create awareness of future STEM career opportunities. 
"It's an incredibly rewarding experience to work with such talented students and see what they are able to accomplish in five weeks," said Therese Boston, a GTRI senior research associate and co-director of the program. "I can't wait to see how the interns build upon the skills they have learned during their internships in school and in their future careers."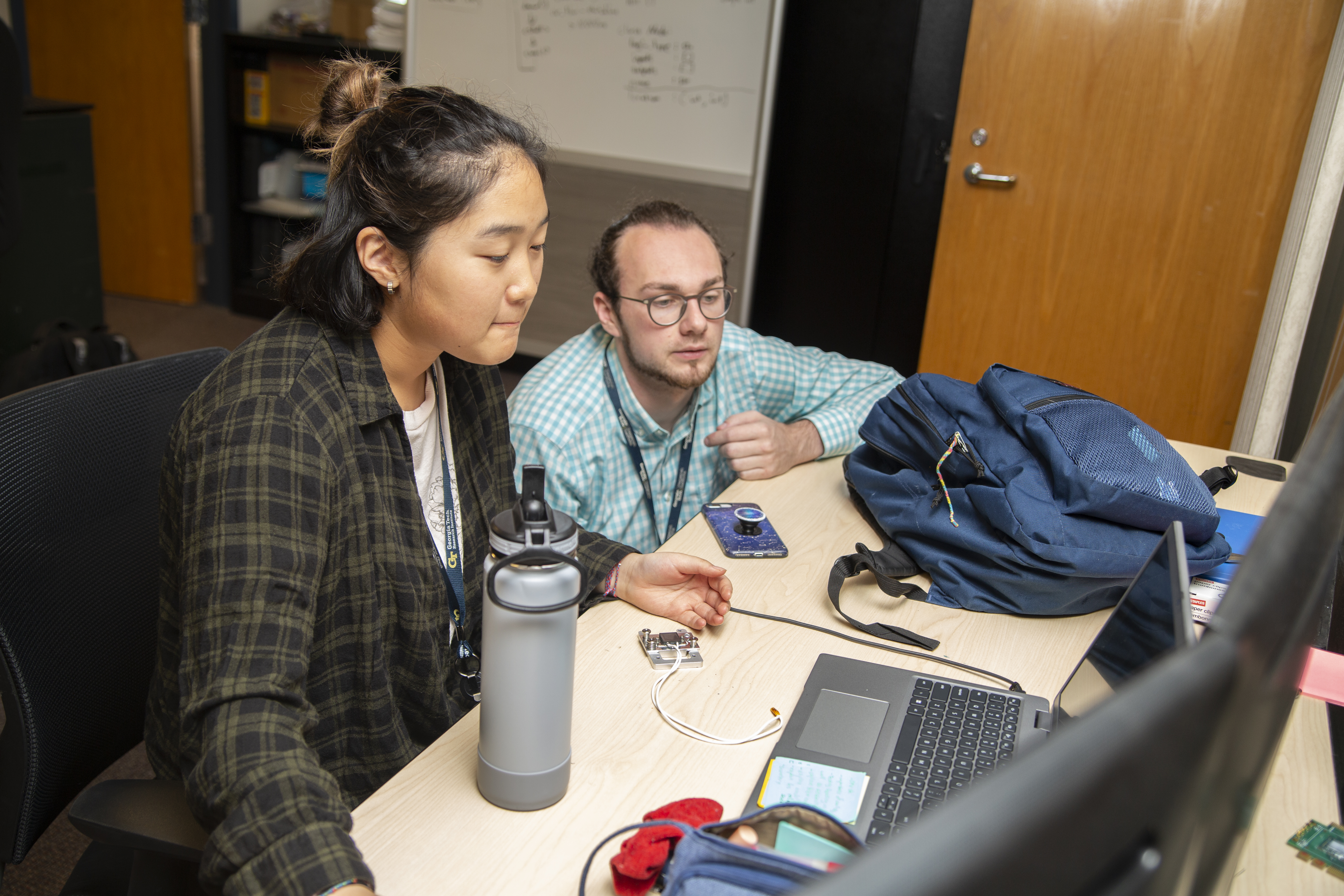 The participating students represented the following Georgia school districts: Atlanta Public Schools, Cobb, DeKalb, Dougherty, Douglas, Fayette, Forsyth, Fulton, Gwinnett, Harris, Henry, Houston, and Marietta City Schools.
Though many participants previously had some experience with STEM-related topics prior to the internship experience, such as coding and robotics, they said the program further strengthened their skill sets in those areas by requiring them to apply that knowledge to tackle real-world challenges designed by GTRI employees who served as mentors.   
For one project, students designed and evaluated modifications for a suction-based robotic end effector, a claw-like device attached to the end of a robot's arm that interacts with the environment and is capable of picking and placing raw chicken products in a poultry processing facility.
The project required students to design experiments and utilize computer-aided design (CAD) software, including SolidWorks, to create components on a 3D printer. 
One participant, Kari Britton, who is a student in the Fulton County school system, said gaining exposure to SolidWorks while also observing the real-world applicability of her research was invaluable.
Another group developed an augmented reality (AR) facial detection program used to accurately detect and register users into a database. The program would be intended primarily for the education field, helping professors keep track of their hectic classrooms - such as recording when students check in and out of class. The students also incorporated a hand-detection feature into the program to detect when a student raises their hand and quickly notify the professor.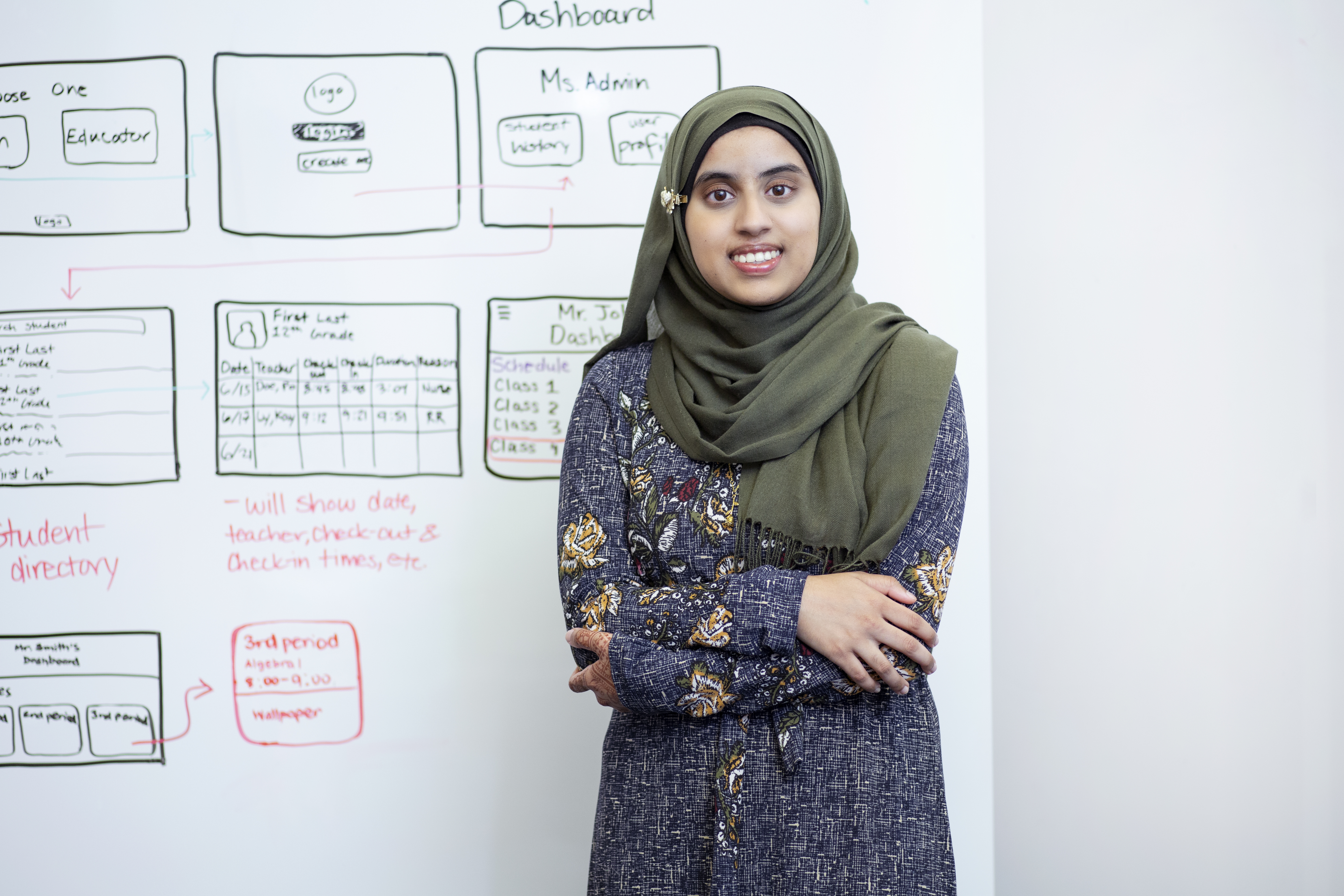 One student in the group, Bhoomi Kotharkar, a student in the Forsyth County school system, said this project not only helped her become more comfortable working with emerging technologies, but it also showed her what a STEM career could look like.  
"One of the most beneficial aspects of the internship was getting hands-on experience with AR, cybersecurity, and cloud computing," Kotharkar said. "It also showed us what our future could look like if we choose to pursue a STEM career."
Robert Clark, a GTRI senior research scientist who served as a program mentor, said in addition to teaching students STEM-focused concepts, the internship also reinforces the importance of teamwork, thinking critically, and asking the right questions. 
"The program offers a number of features that reflect a real workplace," Clark said. "I think the best thing about STEM@GTRI is that it gives students a chance to learn what it's like to go into a problem in depth, experiencing both the challenge and the satisfaction of really wrapping your mind around technical content."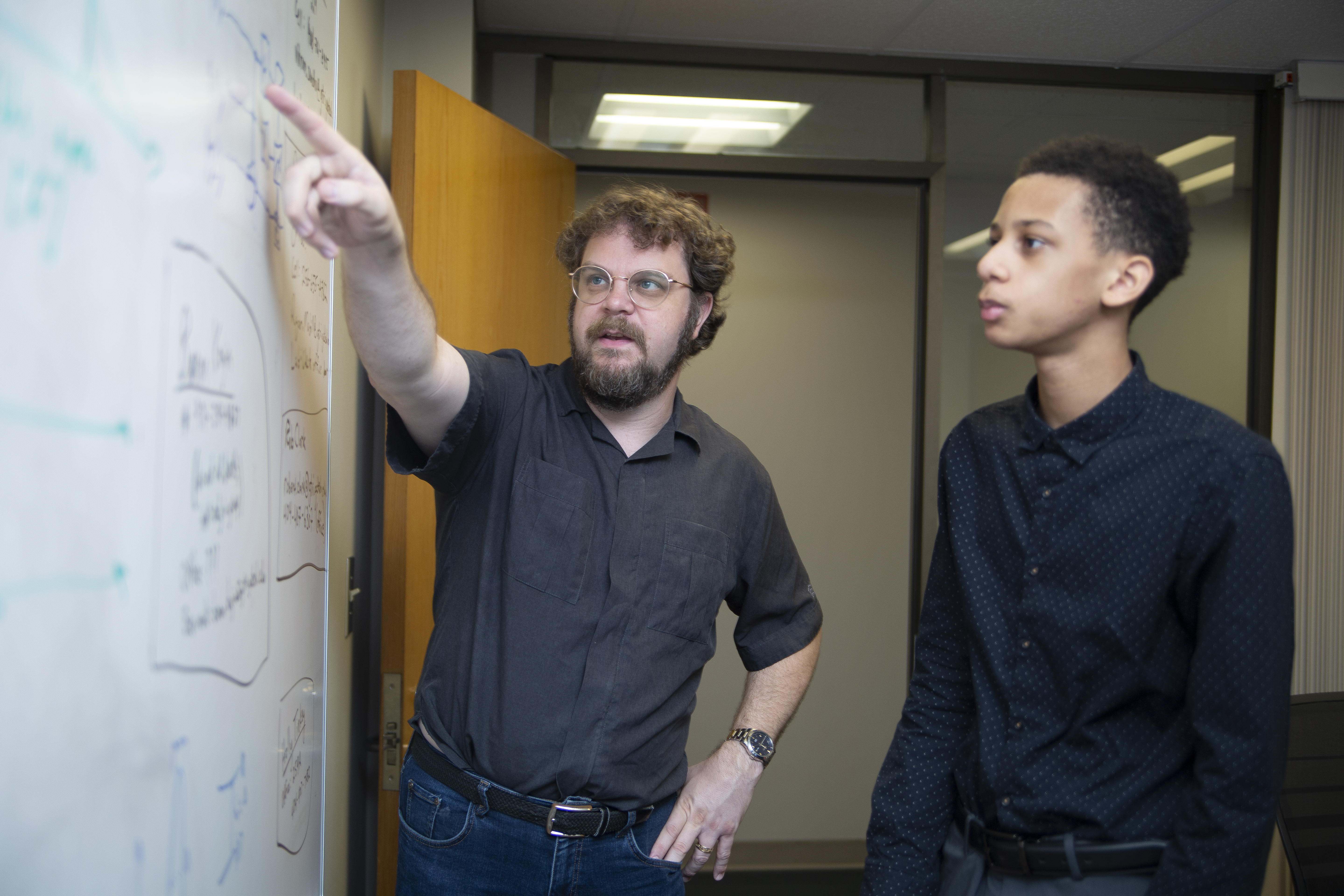 STEM@GTRI is GTRI's K-12 outreach program. Funded by the State of Georgia, the mission of STEM@GTRI is to inspire and engage Georgia educators and students by providing access to experts in STEM fields.
Writer: Anna Akins (anna.akins@gtri.gatech.edu)
Photo Credit: University of North Georgia 
GTRI Communications
Georgia Tech Research Institute
Atlanta, Georgia USA
---
---
The Georgia Tech Research Institute (GTRI) is the nonprofit, applied research division of the Georgia Institute of Technology (Georgia Tech). Founded in 1934 as the Engineering Experiment Station, GTRI has grown to more than 2,800 employees supporting eight laboratories in over 20 locations around the country and performing more than $700 million of problem-solving research annually for government and industry. GTRI's renowned researchers combine science, engineering, economics, policy, and technical expertise to solve complex problems for the U.S. federal government, state, and industry.