STEM@GTRI actively participates in STEM events throughout Georgia such as Dixie Crows and Atlanta Science Festival.  We also team with our local, national, and international partners to bring STEM competitions and K12 opportunities in to Georgia. Read below for examples of just a few of the many programs STEM@GTRI supports.
Atlanta Science Festival
The Atlanta Science Festival (ASF) is an annual, week-long celebration of science and technology found in the Atlanta community. People of all ages will explore how science connects to all parts of our lives in a variety of hands-on activities, facility tours, presentations, and performances throughout the metro Atlanta region. The Festival culminates in the free Exploration Expo - an interactive day of demos, interactive learning, and stage shows at Piedmont Park.
The ASF and STEM@GTRI partnership provides a unique opportunity to expand outreach to the metro area and gives GTRI the opportunity to share current research with more than 90,000 participants at the Exploration Expo. In addition, professional learning seminars and conferences are also provided to smaller audiences throughout the festival.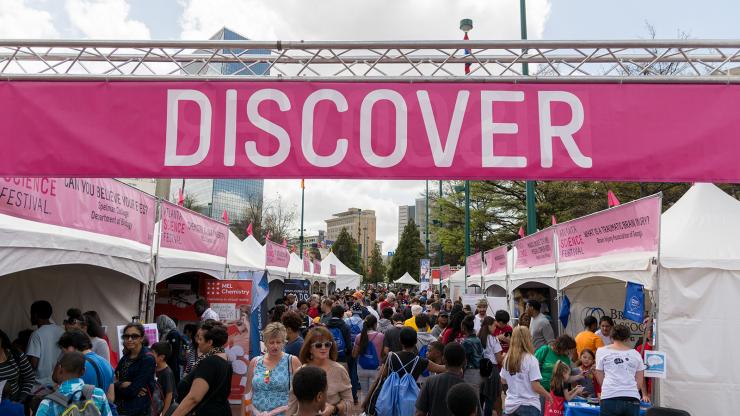 To learn more, visit www.atlantasciencefestival.org.
 
Navy SeaPerch Competition
In 2015, GTRI and the U.S. Navy partnered to design and launch a middle school summit and competition for underwater Remotely Operated Vehicles (ROVs). This partnership resulted in the September 2015 GTRI-Navy STEM Summit and SeaPerch Competition, held at the Georgia Tech Aquatics Center. Teams from six metro-area counties were invited to complete series of tasks, race their vehicles in the Georgia Tech pool, and compete in a poster competition. 
In May 2017, GTRI welcomed 1,500 students, educators, parents, and, stakeholders from around the world to compete in the 7th annual national SeaPerch Challenge. Qualifying regional event winners were given the opportunity to participate in the National Challenge. The competition saw students and teams from around the world, including 30 U.S. states, Puerto Rico, the Cayman Islands, the Virgin Islands, and New Zealand with their ROVs.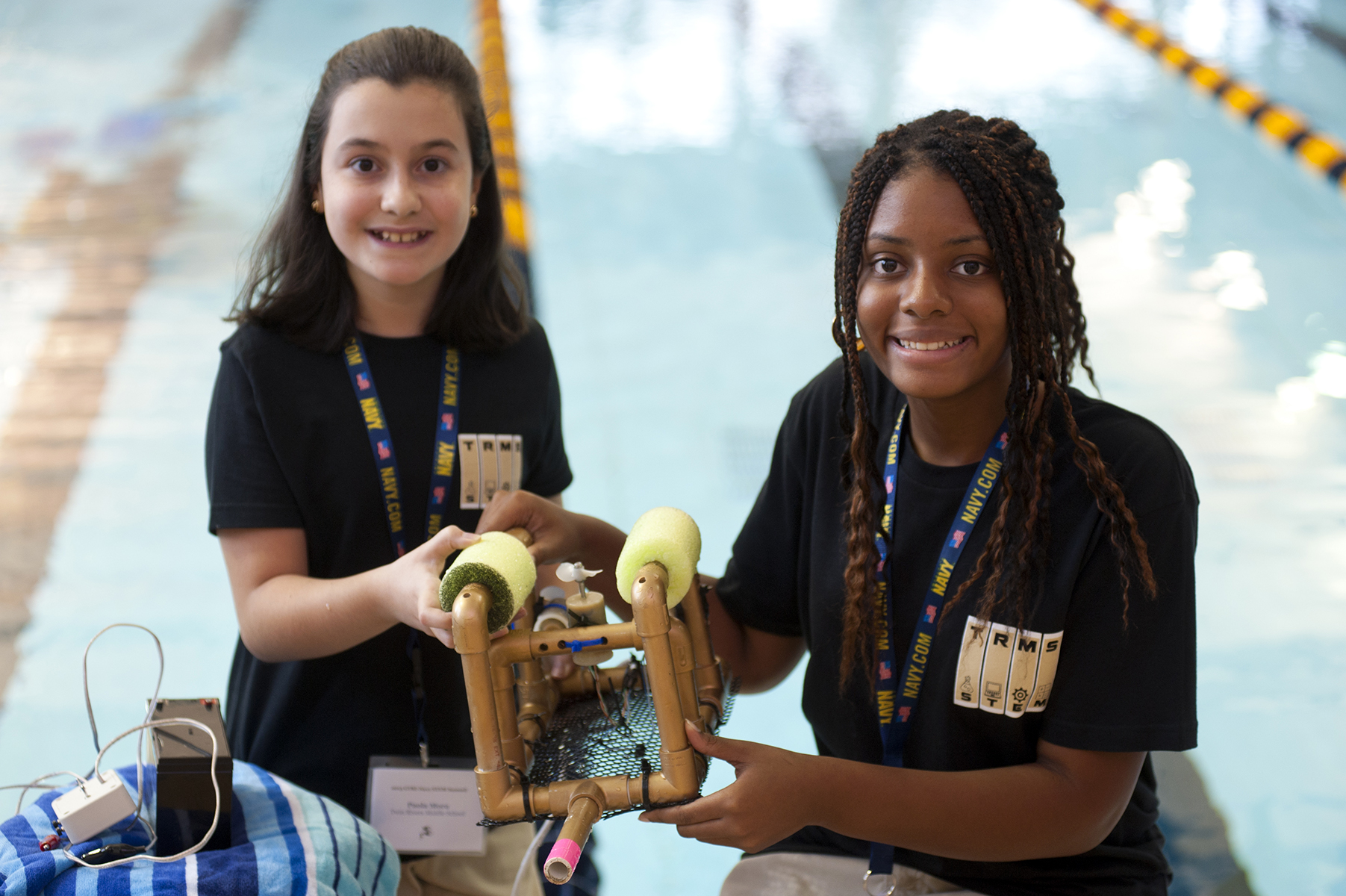 SeaPerch is a K-12 underwater robotics program sponsored by the Office of Naval Research and managed by the Association of Unmanned Vehicle Systems International Foundation. It offers teachers and group leaders the opportunity to help students build their own Remotely Operated Vehicles (ROVs), which follows an academic curriculum consistent with the Georgia Science Standards. The program's marine engineering-based theme promotes engineering and scientific learning concepts, problem solving, teamwork, and critical thinking. It also introduces students to career opportunities in naval architecture, marine, ocean, and naval engineering.
 
​​​​​​​

Gravity Games
The Georgia Gravity Games is a gravity-only car race competition sponsored by Google, Georgia Tech, and the City of Douglasville. GTRI partners with the Georgia Gravity Games Event to help organize Science Street – a science festival that provides competitors and spectators a way to interact and engage with STEM concepts.
Learn more about the Gravity Games at www.gagravitygames.com.